In this post, I'll go through how to automate your Google Ads budget pacing with Google Analytics & Google sheets. Being an agency, we must stick to our clients' budget limits. Overseeing someone else's money is a big responsibility and overspending on this budget can have a negative impact on the clients' business. Even if you run an account yourself personally or in-house for a company, chances are you have a set amount to spend each month.
Setting up a budget pacing sheet is a great way to monitor daily trends as well as make sure you are on target so that you don't run out of budget at the end of the month!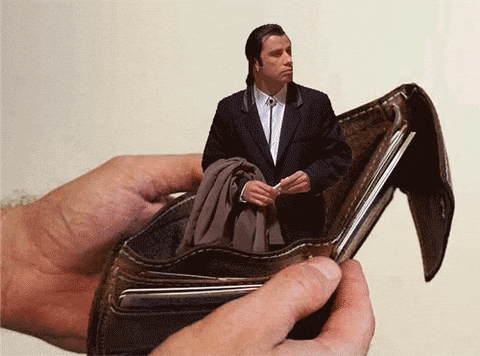 Using Google Sheets
The most simple and easy way to do this is to set up a quick pacing document using Google sheets. You can split your budget over the number of days in each month using a basic formula (for example, R10,000 over 30 days is R333 per day) and then fill in the actual amount spent each day. This will give you a good idea if you are spending too much or if there is room to increase your budget. Below is a simple example. (I like to mark weekends and holidays as spend usually drops on these days)
Now, you're probably thinking at this point that this sounds like a lot of work – particularly if you manage multiple accounts or have separate budgets for search, display, brand etc.
Well, luckily there is a way to automate this!
Using the GA add-on for Google Sheets
First things first, you will need the following:
A Google Analytics account
Google Analytics installed on your website
Link Google Ads and Google Analytics
Once the above is all done/if you already have the above set up, you'll need to install the Google Sheets Google Analytics add-on. You can get it on the Chrome store here.
Or you can follow these steps:
Open up your Google Sheet and click on the "Add-ons" tab
Search for "Google Analytics"
Click on the Google Analytics block and click Install
Once you've installed the add on you should see it pop up un the Add-ons tab in Google Sheets. To create a report, click on the "Create new report" option under Google Analytics.
Once you've clicked this, you will notice a sidebar open up, this will be where you outline what will be pulled from Google Analytics into Google Sheets through the add-on.
You'll need to fill in the following fields:
Name – the name of your report
Account
Property
View
These are the GA account, property and view you wish to get data from. You may need to sign in and authenticate your account here.
Metrics: You can choose any GA metrics you like here but for the purposes of this report choose "cost" under the AdWords section. (You can add things in like clicks if you want to monitor traffic along with spend)
Dimensions: Choose "Date" here so we can map the cost on a daily basis.
 Segments: You don't need to worry about Segments for this report.
That's it! Click create report and you will have the data you need to put together a budget pacing sheet for Google Ads.
Lastly, let's automate it
The last step in this process is to automate this report so you only have to update it once at the beginning and/or end of the month.
To do this, head back to the Add-ons tab > Google Analytics > Schedule reports. A box will pop up, tick the "enable reports to run automatically" option and then choose a time you'd like to report to run.
Personally, I like to run this report in the early hours of the morning so I can check it first thing to make sure everything is on track.
Wrap up
I hope this simple and (mostly) easy to set up budget pacing sheet for Google Ads helps to keep you on track and saves a bit of time in your day. Get in touch if you'd like help with setting up a pacing report like this or want to track spend for other channels, like Facebook.
Cheers!
Chris Underwood
Founder